Welcome to Erotic Stories
Erotic Stories is the place for stories of a more softer erotic side rather than the bondage & bdsm scenarios shown elsewhere on the site. Although it may include things like spanking; domination and other consensual acts. Fantasy scenes with themes as prostitution, orgies, homosexuality, sado-masochism, and many other taboo subjects and fetishes.
As with fiction as a whole, there are erotic stories with a science fiction, fantasy, horror; historical or romance focus. Additionally, erotica can also focus on specific sexual behavior or fetishes such as BDSM, wearing uniforms, cross-dressing, polygamy and sexual promiscuity.
New Stories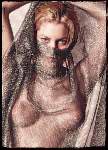 260 stories
Your Erotic stories
wanted here.
If you experience any difficulties with this new page please let me know
[email protected]
Send me your Erotic stories, I'd love to see them and post them here - email your story to [email protected]