Welcome to Erotic Stories
Erotic Stories is the place for stories of a more softer erotic side rather than the bondage & bdsm scenarios shown elsewhere on the site. Although it may include things like spanking; domination and other consensual acts. Fantasy scenes with themes as prostitution, orgies, homosexuality, sado-masochism, and many other taboo subjects and fetishes.
As with fiction as a whole, there are erotic stories with a science fiction, fantasy, horror; historical or romance focus. Additionally, erotica can also focus on specific sexual behavior or fetishes such as BDSM, wearing uniforms, cross-dressing, polygamy and sexual promiscuity.
New Stories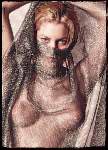 273 stories
Dive 3: Plums and NutsTigerstretch

FF; fpov; vr; fantasy; lesbian; kissing; oral; tribbing; naked; viking; group; cons; X
23.10.21

Parasitic Love 3: How Parasites Make LoveTigerstretch

Other/f; bond; alien; latex; hood; gag; catsuit; insert; tease; anal; tease; mum; rom; cons; X
18.10.21

MILF Chronicles - Pantyhose 2Misti Love-Fitzpatrick

F/m; F/m+; fpov; milf; tease; denial; oral; sex; lingerie; bond; pantyhose; cuffs; foreplay; group; threesome; feet; climax; cuffs; costume; outdoors; roleplay; caught; facesit; cons; X
09.10.21
Your Erotic stories
wanted here.
If you experience any difficulties with this new page please let me know
[email protected]
Send me your Erotic stories, I'd love to see them and post them here - email your story to [email protected]