Awards
Honours
Over time the site has had the honour to be selected for the following awards - Thanks to everyone for their support.
Best BondageStory Website 2012 - 2nd

Best Bondage Story Site 2012
Boundstories.net - 9th
Selfbound.net - 10th
Best Free Website 2010 - 2nd

Best Writer 2010 - 5th

Best Bondage Free Website 2009 - 3rd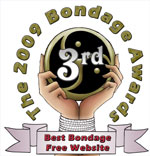 Best Bondage Writer 2009 - 6th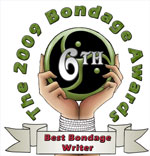 Best Bondage Free Website 2008 - 3rd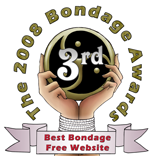 Best Bondage Writer 2008 - 4th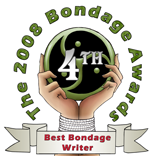 Signy Awards
The Signy Awards were an annual award ceremony, whereby websites were nominated for the award by the viewers and voted through various stages by the public. They even set a trophy to the winners through the post! Sadly they no longer exist.
The annual SIGNY awards were awarded to performers, artists, photographers and riggers, writers and models in the field of bondage erotica. More on Wikipedia.
Best free bondage site

Gold Laurel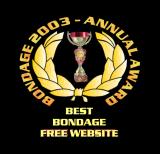 Silver Laurel