To this special 2008 graveside edition of the plaza


Stories that are Bound to entrap you, keep you tied up for hours...
* denotes that story is now added to the main story sections as well.
Be wrapped up in stories that will wrap your mind, tape you to your computer...
Mary's Mummy *


Lee




MF/f; drug; kidnap; bond; hood; gag; wrap; bandages; intubate; toys; insert; tens; coffin; display; tease; reluct; X
Strange tales from the darkest depths of the human mind, or stories that will bag you...
Trick Or Trash *


Stoo




M/f; captive; bond; gag; tape; cupboard; bagged; trash; carried; dumpster; stuck; nc; X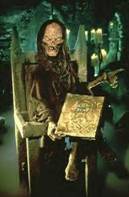 Be fore warned ye mere mortals, venture into this dark area at your own peril. Beware the Goblin and other Ghouls that will attempt to steal your very soul!
Halloween 07 | Halloween 08 | Halloween 09 | Halloween 10 | Halloween 11 | Halloween 12 | all halloween stories
Don't forget to check back with the regular plaza page